This weekend was a special treat. Monks from the Drepung Loseling Monastery came to Best Friends. They are a band of their traveling monks, hittin' the road and raising money for their monastery as well as spreading their
hard to swallow
message of peace for all. I mean seriously, who do they think they are?
Kidding!
It was pretty darn cool. For about an hour they ran through what I think was a prayer book, chanting and occasionally kicking up the music.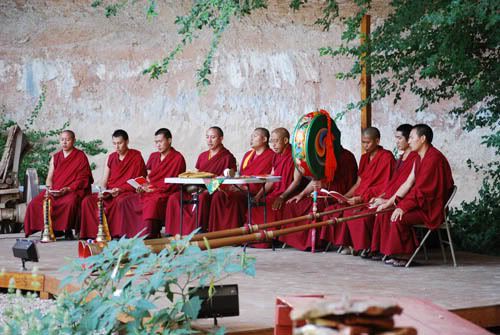 One of the monks obviously had some kind of voice training as he literally sounded like a didgeridoo. He seemed to be leading the gang, while one played a giant drum that looked like a lollipop.
So every few minutes they would totally go all out. Two monks on some kind of horn, two on what looked like one of those Swiss Horns.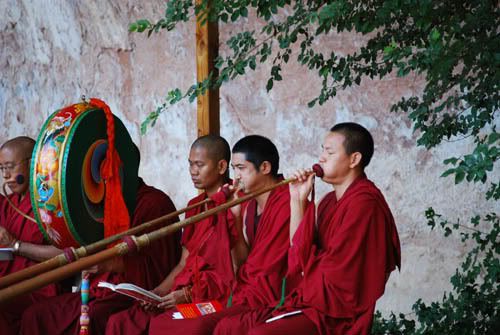 Really pretty incredible stuff. Makes you really hate what the
Chinese have done to Tibet.
As if the way
China treats its animals
wasn't enough to not support the Beijing Olympics, maybe what the Chinese have done to Tibet is?